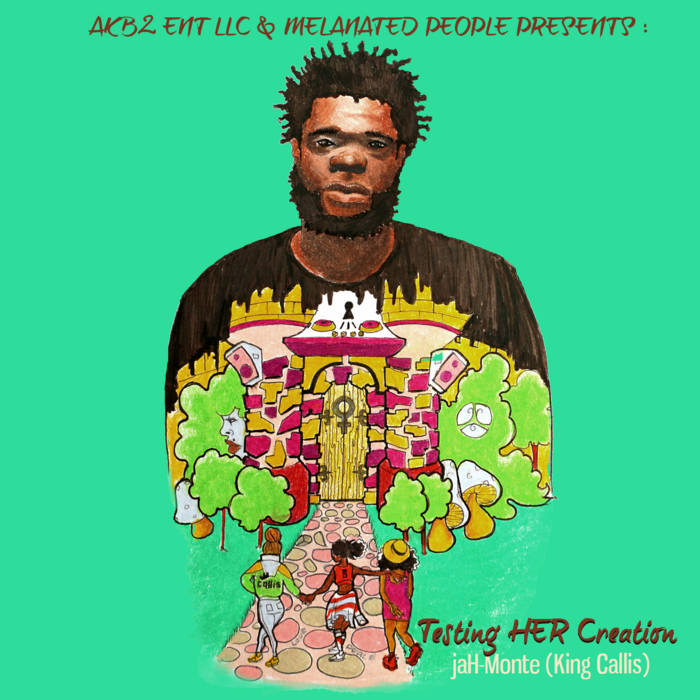 It makes sense that jaH-Monte (formerly King Callis) would hark back to the boom-bap of the New York 90s to deliver a potent message about the way African Americans are being treated in the 2010s. The aggressive knock of DJ Premier, Pete Rock, Large Professor and co turned the East Coast into a snarling, spitting python of concrete, as outsiders were
warned not to enter the 5 boroughs
, lest they meet an
untimely end
. While a lot of that was merely posturing to keep up appearances, the danger black people find themselves in now, in everyday situations, in their country is
unconscionable. America isn't a war zone, but people are scared to go outside due to the colour of their skin.
Art has always been a powerful way to influence change, regardless of motive or scale. As jaH told me, his goal with the record is to simply change someone's life, to enhance it with a new perspective that doesn't rely on stereotypes that have become ingrained through centuries of mistreatment. Very noble, but not particularly effective if the music can't stand on its own.
Luckily, jaH's music does. What first strikes about Testing HER Creation is the incredible throwback production provided by KIOFNC. These are time capsule beats that could have appeared on any number of conscious rap albums in the mid-90s, the era when Q-Tip and Outkast were re-writing the book on what constituted mainstream music. jaH floats over almost all of these beats, snuggling into the pocket but managing to remain alert and aggressive when needed. This is potent on songs like "Mnyama-Phakade", a celebration of black skin tone and a simple message to respect and cherish God's most beautiful creation, women.
Misogyny is a topic skirted around in mainstream hip-hop. It's part of the landscape, along with violence, and it seems we must simply put up with it if we're going to listen to the new Future/Migos/Kanye/(Insert Trap Rapper Here) album. Why though? A Tribe Called Quest released a 9/10 album in 2016 without any of mainstream raps misogyny. Yet jaH is taking a risk on this record. Soundcloud rappers are blowing up right now (Kodak Black, 21 Savage etc), and their music continues to debase women, but jaH rejects this. He told me:
I want to hopefully kill every stereotype that's put on black women
Lyrically, he lifts up our creators, rapping: "
time to re connect and build so we can teach the shorties • it's more than life than trapping or drinking 40's" and "I penned this for the sake of just watching my queen smile". There's many ways to reverse the narrative, but the bravest is to dive right in and do it yourself.
Albums like this can be a rallying point for positive thinking and a new direction. While often the messages from popular artists can feel forced and cynical, when an underground artists takes a risk by departing from tried and trusted formulas to make a genuine difference, there's an authenticity that transcends the hashtag "look at me" generation and speaks to the core of the human condition. We're all the same, and treating anyone different or worse based on gender, religion, or skin colour is the most unnatural thing in this world.
To listen to this record, head over to his Bandcamp page!
https://kingcallis.bandcamp.com/